I don't know about you, but I hate leaving money on the table with my Amazon Affiliate site. Whenever I get a chance to run some simple CRO tests, stumble upon great link-building opportunities or fiddle with my on-page SEO to get it in order, I do it. No questions asked.
Not so long ago I came across yet another way my site was not reaching its potential. Actually, this time it was Amazon that "helped me out" here. Just like any other time.
The reason was simple: product listings on Amazon turn unavailable, go out of stock and become 404 for whatever reason. In turn, this made my readers bounce to other sites and not buy with my affiliate cookie.
It looks like a really easy-to-fix issue. Yet, it turned out that over 15%(!) of my site's affiliate links were not converting because of broken amazon products. That's a very big OUCH! I was losing money every month.
It felt like being this guy: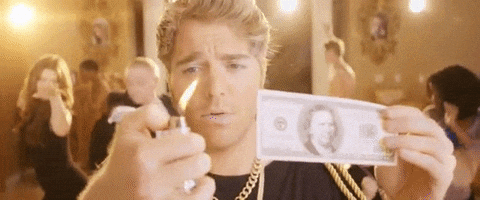 And I hate being this guy when it comes to my affiliate site.
Once I found out that a lot of my links were unavailable, the next best thing to do was to get my VA busy. She looked at all articles on my site, created an excel sheet of all affiliate links and had to go one by one to find all unavailable products. Then she had to go out and find replacement links.
While I got the results I needed, the process was tedious and this is type of a task i'd rather automate. It is one of those jobs that just needed to be done and I'm blessed to have my VA do it for me.
At the same time, it costed her hours and hours of her time. Frankly, I'd rather have her do link-building for me instead (i reassigned her from her daily link-building routine).
This whole situation started me thinking..there must be a better way of doing it.
Fast forward a couple of month ahead as I spent them on creating a tool that does exactly that. It automates a big part of the manual process of checking links. All you have to do is put in your website url and it spits you out a beautiful report with unavailable products and where to find them on your site.
Besides, the tool does this every day and notifies you when something goes wrong on Amazon's end.
So much better in all aspects. Now my VA can spend more time chasing those juicy high DA links for me.
Weeks of thorough testing & improving passed. Now AMZ Watcher could be released into the public and start helping my fellow affiliates track their links as well.
After running it on maybe a couple of thousand of affiliate sites, I was really surprised to see the sheer amount of broken links out there. So many affiliates are not paying attention to this, at all.
In this article I am going to share what we learned after checking the most popular case study affiliate sites for broken Amazon links.
There are some VERY interesting findings right here. It turns out even the largest sites are losing around 10% (still a big WOW) of their monthly revenue.
We have also prepared an example downloadable PDF report for you, but more on that later.
Case Study Limitations
Not all links are created equal
Those who have ranked at least one affiliate site successfully should know that not all pages are created equal. Some pages get more traffic and some get less.
Same goes for your affiliate links. It is very often the case that over 50% of your traffic comes from a handful of pages on the site.
In this article, for simplicity's sake we assume that all links have an average impact on your site's earnings.
Going out-of-stock might be just OK
Is it really bad for a large e-commerce store like Amazon to run out of stock on some products every once in a while? Well it depends how you look at it.
If you are Amazon, it is fine. Of course it takes time to produce and deliver goods to your distribution centre and sometimes it does not happen on time. You are losing some sales, but to your this is peanuts and you accept as a cost of doing business.
If you are an average Joe, it's not like your day is ruined when you find an unavailable product on Amazon. You'll just search it elsewhere.
Yet, if you are an affiliate, it is not too good for you. You are sending readers not where they want to go and it turns into an unpleasant experience for them. Nobody is going to hate you for it, but the trust might not be there anymore.
Now with the less-exciting part out of the way, let's jump right in!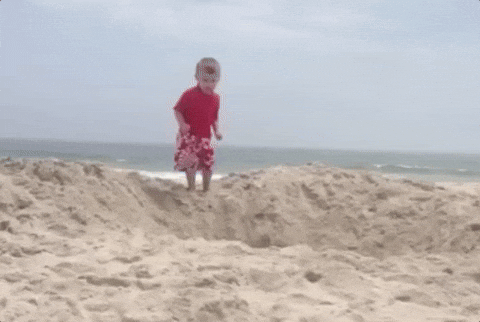 The Case Study Findings
1. HealthAmbition.com
This site in health niche does not need introductions. It very well might be one of the most popular affiliate case study sites out there.
Being a case study site by Gael & Mark at AuthorityHacker, this is a site has a long story to tell. There has been a lot of speculation around the site getting deindexed during the "medic" update.
For a lot of us, it was heartbreaking to see that the team at AuthorityHacker stop working on it.
At the same time, the site hadn't been touched for more than a year by the time of writing this. This makes HealthAmbition the perfect suspect to learn about what happens with a site's Amazon affiliate links when it is left idle for more than a year.
Here I'd like to present some results from an AMZ Watcher report I ran just before writing this blog post:
---
To start with, HealthAmbition is a pretty large site with almost 1500 pieces of content. 1455 to be exact.
Out of 2898 links, 342 links are unavailable or 404. This makes 11% of all links on Health Ambition broken.
It means that the visitors landing on these pages can not see the product they are looking for and bounce off to look for it elsewhere. And not using your affiliate cookie for their purchase.
Another thing which I find surprising: 25 product links are missing affiliate tags. This happens more often than you think.
Site owners forget to add affiliate links or VAs do a half-assed job.
I'm not sure what happened here. Yet, it is really easy to leave out details like this one when you are running a content mill publishing dozens of content pieces every month.
Whatever the reason is, this is something which you can easily avoid and does not take a lot of time to fix, if you know where to look.
All in all, our HealthScore for HealthAmbition is 66.
HealthScore is our proprietary metric scaled from 0 to 100 that tells how well a site is doing overall. The higher, the better.
Download PDF report for HealthAmbition & others here.
2. 10Beasts.com
This is another staple of the Amazon Affiliate community. Starting off as an 8 page site it quickly grew to $80k revenue per month. What a story to follow.
10Beasts was brought into the spotlight by Glen Alsopp and his blog post at Gaps.
After being flipped, surviving a manual action and then being flipped again, the site received a lot of attention from Kurt Philip at Convertica. There they did a bunch of CRO tests to optimize product ratings, tables, product cards and other things.
Besides, it was recently spotted in a linkbuilding campaign case study by Artem at LinksHero.
Really smart people work on this site, that's all we are trying to say here. Exactly this makes 10Beasts a great story to watch and an even better subject to plug into our tool.
Here are the results which we got after running AMZ Watcher:
---
44 of 552 links are broken. This puts us just shy of 8% for broken link count at 10Beasts.com.
0 Affiliate tags are missing. This is awesome news and is expected from a site that has so many eyes looking at it 🙂
To sum it up, our HealthScore for 10Beasts is 75.
Still, there are ways you can improve here and I would love to see 10Beasts fix all their broken links and push the revenue numbers even higher!
Download PDF report for 10Beasts & others here.
3. OwnTheYard.com
OwnTheYard was revealed by Spencer From Niche Pursuits as the case study website for Niche Site Project 4 not so long ago.
Kudos to Spencer for making this live study a success and being public about the experiences, costs, revenue and traffic.
One interesting thing to note here. He invested more than $18,000 by date into the project with a big chunk of it before ever seeing any significant growth in month 8.
It is great to see the real amount of effort and realistic costs of building a serious Amazon Affiliate site these days.
Alright, we could not resist plugging this site into AMZ Watcher to see what's going to come out of such an active and fresh content site:
---
48 / 468 links are broken. This makes more than 10%of links are broken for OwnTheYard.com
To top it all off, 26 links (of 468) are lacking Affiliate tags on this site.
This is an instant 5% increase in revenue overnight.
All in all, our HealthScore for OwnTheYard.com is 75.
Download PDF report for OwnTheYard.com & others here.
4. ThankYourSkin.com
Another case study site by Tung Tran from CloudLiving.
The site is in the health niche. What a great experience it was to follow Tung as he was building it out.
I'm sure that a lot of people in the affiliate community used this case study to learn about starting an affiliate site from scratch.
Although the site has been sold after being hit with a Google algo update, it is still very interesting to take a look at the links.
Here we go:
---
112 / 859 links are broken. This makes a total of 13% of links are 404, out of stock or unavailable.
28 Affiliate tags are missing, which makes for a 3% instant increase in earnings. Not too much, but if you find a couple more small increases like this on your website, it adds up real quick 🙂
HealthScore for ThankYourSkin.com is 60 because of high broken link count. The lowest in this case study.
Download PDF report for ThankYourSkin.com and others here.
5. RunnerClick.com
While this is not a popular case study site, RunnerClick.com is my personal favourite. It really stands out of the crowd when it comes to shoes & sports gear niche in multiple ways.
This site is exemplary in its design and judging by the looks of it, has a strong team of designers and developers behind it. The app-like feel of the site has been an inspiration for many of us.
The site is not a public case study site and the founder discloses neither the revenue numbers nor traffic numbers in public. Still, the site looks just amazing and I wish there were more beautiful Amazon Affiliate Sites out there.
This is a behemoth site with over 4648 pages and I can't wait to plug it into AMZ Watcher to see what comes out of it.
Jumping straight into the numbers:
---
1782 / 18983 links are 404, out of stock or unavailable. This makes more than 9% of links are broken for RunnerClick.com
On top of that, 99 links (of the same 18983) are lacking Affiliate tags on this site. This is much much less percentage-wise compared to the rest in the selection, still almost a 100 links here.
This could be an instant 9% increase in revenue overnight. Can you imagine what it means in terms of such a large site like RunnerClick? Thousands of dollars every month.
All in all, our HealthScore for RunnerClick.com is 71.
Download PDF report for nicershoes.com here.
Key Takeaways
1. An Average Affiliate Site Loses Circa 10% of its Revenue
Even the most popular sites are draining money left and right. Don't get me wrong here, it would not have been surprising to learn that this happens to some sites sometimes. Yet, learning that it happens to MOST sites MOST of the time.. I was mind-blown.
Actionable tip 1: Check the products you are linking out to and verify if there are unavailable products.
Can you imagine the impact it is having on these sites' long-term success?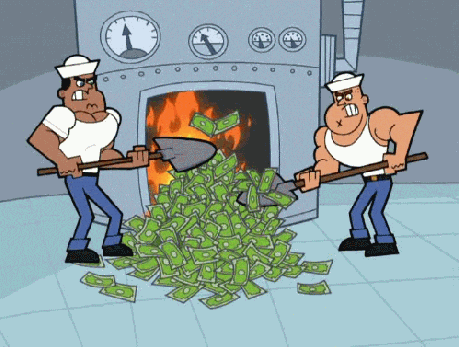 2. Site Owners Leave Out Affiliate Tags
As we see from the case study above, it happens to the best of us.
Actionable tip 2: Check your affiliate links you have on your site for an instant increase in site revenue.
The only thing we can do here is to be vigilant and check our sites every once in a while.
You have all the data. Now what?
By now you might be thinking…
Is this the new normal? And what does it mean for my site?
Well, it does look like the status quo right now, at least when we look at the popular case study sites.
Although it does not have to be.
From what we have seen today, on average around 10% of Amazon product links are broken.
For our case study subjects, it means that they are one step away from increasing their revenue by around 10% each. And this 10% is destined to compound if you invest them into quality links and amazing content each and every month.
For Amazon Affiliates like yourself, this creates a competitive advantage that your site can gain and beat everybody else in the SERPS.
Can you sleep well at night knowing that every day you lose 10% of your affiliate revenue due to Amazon's broken links?
You don't have to answer this question. Act instead.
Be the first out of your competition to fix this on your site and gain an unfair advantage starting tomorrow.
You can sign up for AMZ Watcher here